Florentine Opera Company
Give voice to your passsion.
New advertising strategies help an arts group ticket sales hit a high note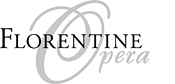 As the Florentine Opera began developing its marketing and advertising strategies for its 2004-2005 season, it was once again facing a familiar dilemma.
"Year after year, the Florentine Opera would reach out to the exact same people with the same old marketing strategies, and they'd wind up getting the same results," remembers Michael Caughill, Partner at Third Person. "The time had come to focus on getting new subscribers."
...increased new subscriptions by 20% and single ticket revenue by 17%...
When the Floretine Opera turned to the Milwaukee advertising and web design agency, Third Person, the agency decided it had to develop marketing and advertising efforts that attracted a younger audience. "We knew we could do it with a more contemporary design and marketing strategy," recalls Lee Tse, Creative Director for Third Person. "But, we had to be careful not to alienate the traditional sensibilities of the opera's core audience."
To meet these needs, Third Person worked diligently to create an advertising and direct response campaign that appealed to both audiences, and did so with great results.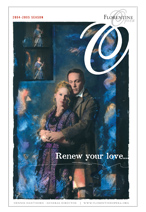 The Florentine Opera increased new subscriptions by 20% and single ticket revenue by 17% in the 2004-2005 season, the Opera's first increase in sales after many stagnant years.
To view marketing, advertising and web site design samples of this campaign and other campaigns created for the Florentine Opera, click on the links below.